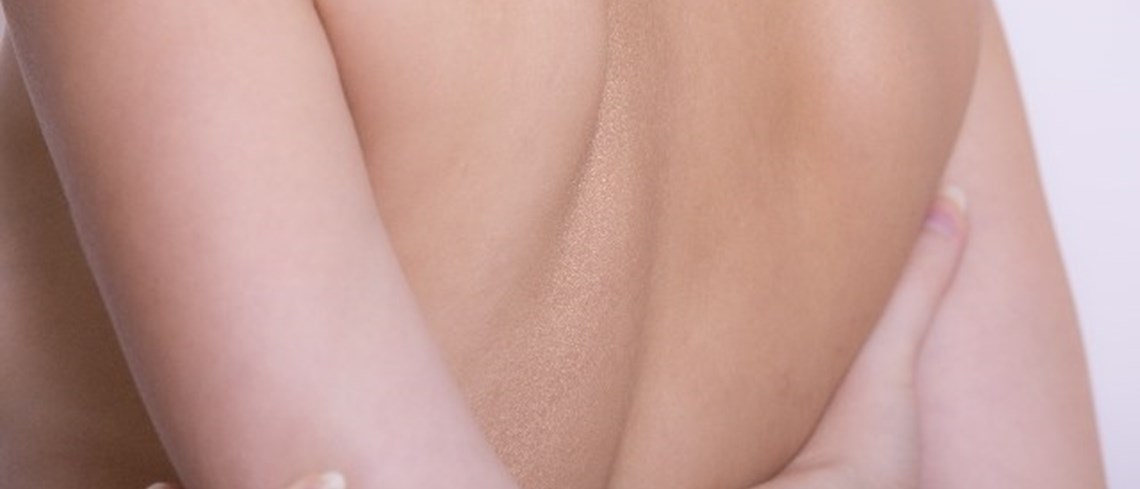 Body hair can be a real pain to deal with, but you can always find a way around any problems. It's very common for you to hear woman talk about that annoying bikini line or managing their legs, but it is very rare for you to hear woman talk about other parts of their body that has hair. Though it would be embarrassing, but areas like the stomach, hands, back, and arms can also have hair, and even though you would be slightly uncomfortable discussing the same, there are solutions for everything.
Most areas can be cleared off with the help of depilatory creams, wax, tweezer, or even shaving. However the most important thing to consider is the process that suits you best.
Back Hair
Glorified for being the quickest way to get rid of body hair, it can be tempting to consider shaving when it comes to getting rid of unwanted hair. However, because of the quickest rate of regrowth, this isn't always the best suited option. By cutting hair at the surface of the skin it starts to regrow just in a matter of two days, and one has to keep doing this process regularly in order to maintain it. This causes inconvenience, especially in case of areas that are difficult to reach.
Waxing, on the other hand removes hair from the root and is a long-term method of hair removal that leaves you hair-free for weeks. Majority of salons and spas that provide waxing services have back-waxing in their list of services. However, you can get the salon like result at home, but you might need the helping hand of your trusted partner or friend.
Hands and Fingers
Tweezing, although considered as an accurate method of hair removal, can be really time consuming. You could take advantage of Veet Face Precision Wax and Care which helps in tackling small precise areas on the face and other small areas like back of your fingers. However if you are dealing with a few nagging hair then tweezing is highly effective.
Arms
Hair on your arms is similar to hair on your legs, but comparatively softer. Depilatory creams are convenient to use in these areas as you can easily apply the cream on and see all the areas clearly. The cream helps in dissolving the hair from just below the surface of the skin, and starts doing its job in as little as three minutes and can be washed off while taking a bath. One thing to keep in mind is that the regrowth after a cream depilation process sometimes end up being coarser than the original hair you have removed. So, if you are not too pain-sensitive, you may want to consider waxing. With this process, hair tends to grow back more quickly and finely, as we explain below
Stomach hair (Not as rare as you think)
It is not a rare phenomenon for women to have hair on their stomach. There are certain areas we just don't like to discuss openly. Hot wax is the best method to get rid of this kind of hair that leaves you hair-free for weeks at a time and gives you more confidence. The regrowth ends up becoming finer overtime, which makes the waxing experience less uncomfortable the more you do it.
The decision to get rid of body hair is completely yours. Waxing is quick and can offer you up to four weeks of smooth skin, but Veet affords you with many other options for hair removal. As you can see, if you decide to walk on the hair-removal route, there are a plethora of products available for your needs. It is important to take time and understand which option suits you best.