Hair Removal : How to Remove Underarm Hair with Ease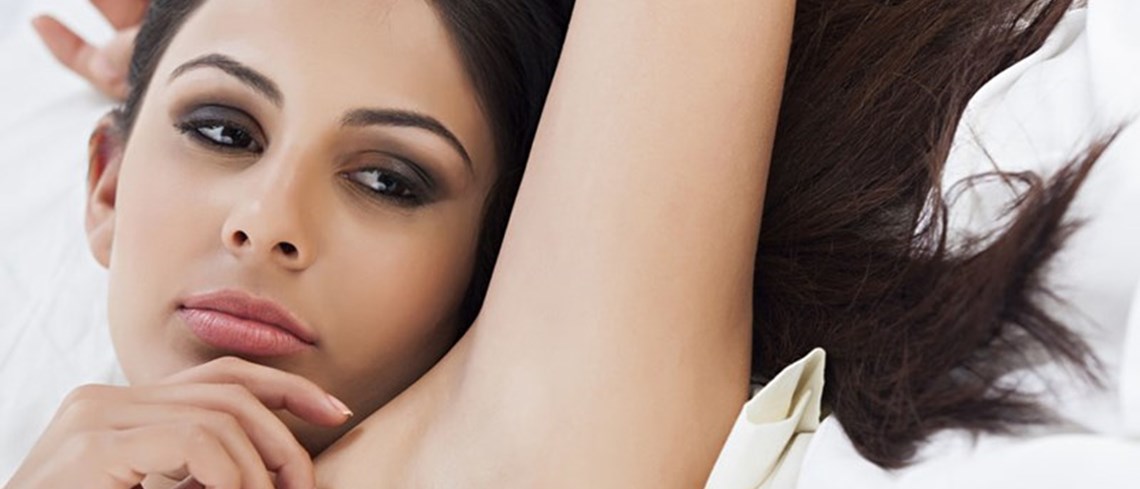 Waxing, shaving, depilating…you subject your underarms to so much when you want to get rid of underarm hair. Underarm hair removal is quite a chore for most women – they'd rather book a salon appointment for an underarms waxing session. But with the the right underarm hair removal product by your side, it becomes really easy to do this on your own.
Get your sleeveless tops out of your wardrobe, because Veet has the goods for you – Now your underarms can remain smooth and hairless for days with Veet's range of hair removal waxes and creams.
For a quick and painless way to achieve smooth, silky underarms, try Veet Hair Removal Cream. They effectively remove even the shortest, hard to reach hair and keeps your skin moisturized. Plus, these creams work in just 3 minutes.
You can have smooth underarms for up to 4 weeks with Veet wax. Choose Veet wax strips for a quick underarm hair removal solution at home. With continuous use, hair follicles weaken, causing re-growth to be fewer, finer, and softer over time.
How to remove Underarm Hair properly? It's worth keeping these tips in mind to achieve the best results:
Before using the cream or wax, patch-test on a small area of your skin which you wish to treat. Follow all the instructions on the leaflet, and if there is no adverse reaction within 24 hours, you can use the product.
Development times for Hair Removal Creams vary depending on the product variant. The cream may take 3 to 6 minutes to work on normal or dry skin, while it takes about 10 minutes for sensitive skin.
If you are using Wax Strips, you can even cut them to the required size for those harder to reach or more delicate areas.
Hair grows in two different directions under your arms, so remember that you need to apply the product in two different stages for each direction of hair growth.
No one wants to deal with ingrown hair! Exfoliate 24 hours before using Veet products and wear loose clothing afterward to prevent hair ingrowth.
To maintain beautiful underarms and avoid irritation, don't use scented products (like deodorants), go swimming, sunbathe or use a tanning bed for at least 24 hours after hair removal.
If you want more information, use the 'Find your Veet' tool to discover all the ways to achieve beautifully smooth underarms.