3 essential tools for grooming your facial hair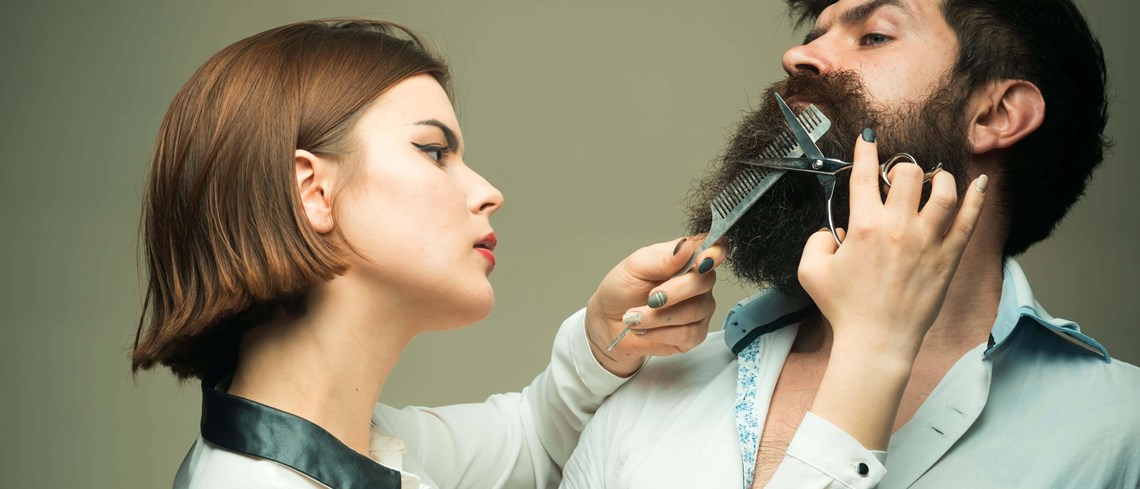 Your face is the first thing people notice when you enter the room. A well-groomed look is a key to making an excellent first impression. Facial hair being a vital feature to men, a well-groomed moustache and a beard, as well as eyebrows, are essential for the perfect look. Just purchasing a trimmer and shaver isn't going to do much good if you are unaware of the difference or how to use them. Read on to know more about how a grooming kit for facial hair can help-
How can you groom your facial hair without having to run to the hairdresser every time?
It is not feasible to book an appointment every time for a haircut. Be it a last-minute outing, an early meeting or a date night- how do you look your best at all of these? The best way out is to invest in a state-of-the-art grooming kit.
Facial hair grooming kits come with a variety of products.  However, there are three must-have tools for every facial grooming kit for men- a clipper, a trimmer and a shaver.
Three essentials of your facial hair grooming kit should have-
1. Clippers
Hair Clippers are used on long hairs. Your hairdresser will use a clipper on you if you want to cut short your long locks. A clipper differs from trimmer in the way that it has several attachments which go over the blades depending on the hair length that you desire. You are sure to find hair clipper at any salon as they are quite handy for hair styling. If you are serious about your hairstyle, you should include a good clipper in your grooming kit.
2. Trimmer
As the name suggests, trimmers are used to trim your hair. The primary function of trimmers for men is to trim the long hair before you go at it with a razor. Men's trimmers can also be used for keeping a short stubble, taming your beard and giving a short crop. A hair trimmer should not be used in place of a shaver, as the latter is apter when in close contact with your skin while trimmers are the perfect tools for removing as much hair as possible close to the surface. 
There is a range of cordless hair trimmers for men with a variety of features in the market. You can go for a separate beard trimmer, and eyebrow trimmer apart from the regular precision trimmer, or opt for a trimmer with additional trimmer blades. Do note that there are different trimmer blades for trimming hair on different areas of the body. It is recommended not to share your body hair trimmer with others.
3. Shaver
Some men like to shave off all their beards and moustaches. Also, a clean-shaven look is preferred in corporate settings. An electric shaver for men is thus a valuable tool that you must have with you at all times. A cordless shaver saves you from the hassles of foaming and applying shaving cream. You also do not have to worry about cuts and razor burns as shavers are built so as to to perfectly glide on the skin, giving you a perfect clean shave.
Make facial hair grooming a part of your everyday routine. A fresh cut and a shave makes all the difference to your appearance and boosts your confidence. Be sure to pack your grooming kit and always keep it with you to make sure that you make an impression wherever you go!