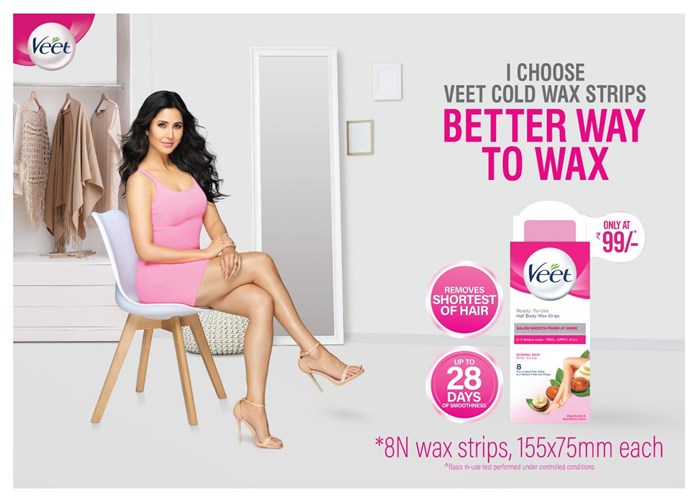 Tired of stubborn body hair? Or having to deal with razor burns every other day? Waxing can help you get that smooth silky skin easily. How many times have you spent time on the internet looking for 'Brazilian wax near me' or tried to make an appointment that suits you? This is both, time-consuming and frustrating, especially with all the styles of waxing like Rica Waxing, Chocolate Waxing, Brazilian Waxing, Sugar waxing, Fruit waxing and what not.
And that is not all, apart from the style, there are also different methods of waxing. Salons typically use hot waxing for hair removal. In this, heated wax is applied to the skin when it is warm and runny. The hair is then removed with a waxing strip. The cold waxing uses strips with wax on them at room temperature for hair removal.
Why use cold wax strips?
Hot waxing is not perfect. Not only is it messy and uncomfortable, but it may also cause burns if the wax is overheated. Also, this is not the method to be followed while waxing at home. Cold waxing, in comparison, is a better option. However, either methods of waxing should not be used on areas like the vagina.
Veet brings you the perfect solution of waxing in the form of ready-to-use wax strips. Compatible for all skin types- normal, dry as well as sensitive skin. Veet ready-to-use cold wax strips effortlessly pull out hair as short as 1.5 mm and give you beautiful, smooth skin for up to 4 weeks all at the ease and within the comfort of your home.


Cold Wax strips benefits:
The Veet Cold Wax Strips come coated with wax, and no separate heating is required.

Veet Cold Wax Strips offer an easy, convenient solution to hair removal on the visible parts of the body. You can wax yourself in the comfort and privacy of your home, as per your convenience.
Veet Cold Wax Strips- The Complete Hair Removal Solution.
Veet Cold Wax Strips come packaged in a box, which contains cold wax strips, skin cleansing wipes to remove excess wax, and an instruction leaflet. Each wax strip comes with a grip tab for easy pulling, and can be used at least thrice before it loses its stickiness. You may also cut the strip to the desired size for waxing the bikini area and underarms.
The best thing about cold waxing is that it offers the same results as hot waxing, minus the discomfort, mess, and loss of time. The only limitation is you cannot use it for your face, chest, back, and shoulders or genital and vagina waxing.
Veet Cold Wax strips are available for different skin types. Choose the Shea Butter and Berry variant for
Normal skin, Almond Oil and Vitamin E care for Sensitive Skin, and the Aloe Vera and Lotus variant for dry skin. The pain is lesser than salon wax and leaves you with salon-smooth skin for up to 28 days.