How to Remove Leg hair at Home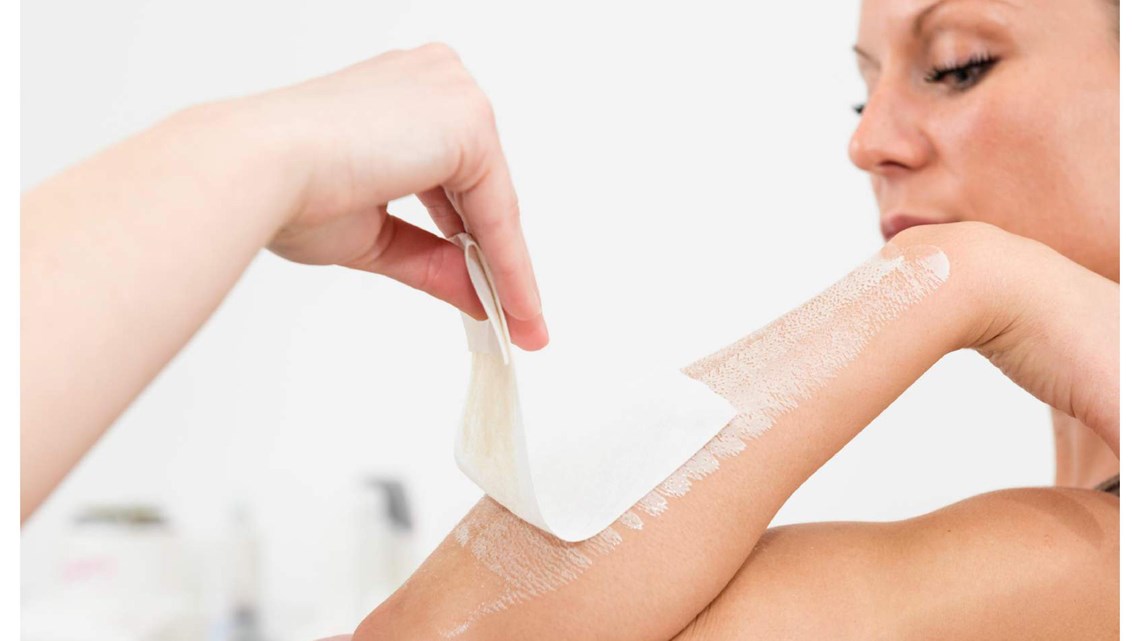 Although hair growth is normal and harmless, most of us often find it annoying if there are excess hair on our hands. Especially, when you have an important meeting, a special date or going to a party, looking for your best becomes important to boost your self-confidence.
Going to a salon is not possible all the time and therefore, we often try hand waxing at home. This is convenient and helps you save a lot of time.
Here's all you want to know about how to remove hand hair at home like a pro.
Things to take care of before you start hand waxing
Getting a smoother skin is an excellent experience, but taking these precautions will make the experience less irritable and infection-free.
Yeah, your arm hairs have to have grown to a certain length before you wax hands again. The hair length should be at least ¼ inch long so you can easily grasp the excess hair for a pain-free full hand waxing at home.
Check your menstrual cycle
Our skin gets more sensitive during the menstrual cycle due to hormonal changes. So, avoid getting your hand hair removal done during your periods. It's better to wait until after two weeks to get full hand wax.
Avoid moisturizing before a wax
Moisturizing your skin every day does wonder to your skin but moisturizing forms a barrier between the wax and your skin, which makes it difficult to grasp hairs with waxing strips. If your skin feels too dry you can moisturize the previous night instead of on the day before your hand waxing at home.
How to wax hand at home?
Now that you the precautions to take before you wax hands it's time to know about how to remove hand hair at home. Make sure you have the necessary tools and DIY waking kit for your hand waxing at home.
Veet Cold Wax Strips makes for a comfortable at-home hand waxing experience. Before waxing, it is best to exfoliate the skin 24-48 hours prior to the hair removal.
On the day of waxing whether you are using hot wax or ready to use cold wax strips, make sure to press the wax strip on your skin and pull it off against the direction of hair growth in a single quick move. Pulling the strips swiftly is less painful and it also removes the hair efficiently.
Best after-wax routine to follow-
Hair removal can irritate the skin as hairs are pulled away from their roots.  A proper after-waxing session will help you soothe your skin and make your experience of hand waxing at home smoother and pleasant. Here are the tips to keep your skin irritation and inflammation free post-waxing:
Wear loose cotton clothes
Avoid sunbathing or direct contact with the sunlight
Skip the gym or heavy exercise
Wait for few days to exfoliate your skin
Avoid putting heavy creams on your skin
Whenever you need to wax your hands, going to the salon or a professional at home is not convenient and feasible every time. With these easy tips for how to remove hand hair at home and Veet Ready to Use Wax Strips, you can have a pain-free hand waxing whenever you want from the comfort of your home.