How to Remove Leg hair at Home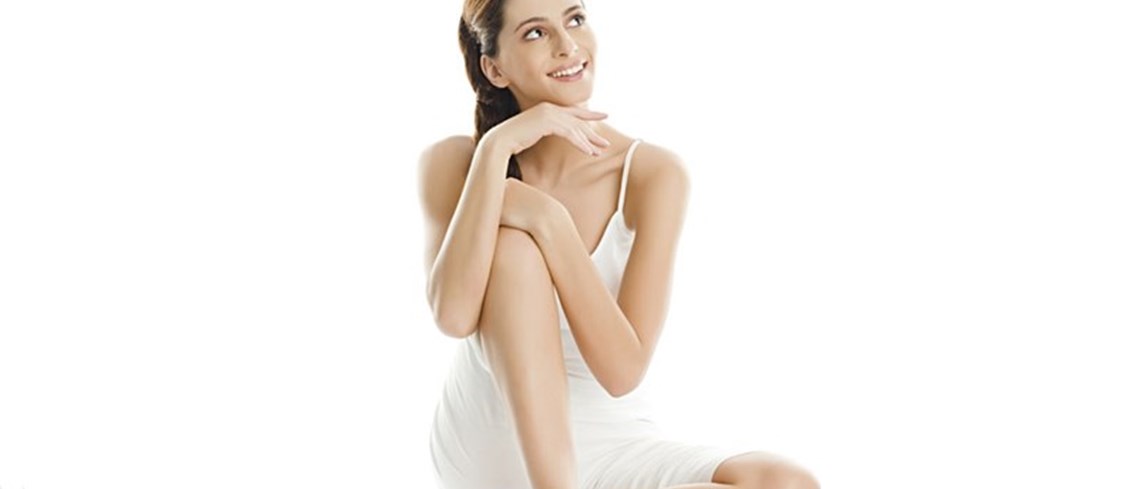 We see them everywhere not just on runways, commercial ads, and magazines, but at pool, beach, and parties even in our office - women with smooth hairless skin.. Ever wonder what's their secret of visibly soft skin without any redness or irritation? Spending hours at expensive salons getting their hair pulled out by a professional, maybe. But there is a way to leg hair removal and get soft skin without having to dig a hole in your pocket – leg hair removal at home with Veet.
Veet lets you step out in style and show off your beautiful legs to the world!  Veet has a leg hair remover solution for every situation – whether you're heading out the door in five minutes, or if you've got an hour to kill. Go ahead and choose from Veet's wide range of hair removal products – cold wax strips and hair removal creams. Veet's solutions will help you achieve the smooth legs that you've always wanted to flaunt!
How does Veet transform your legs?-
Veet offers a range of products to remove hair from legs or any other visible part of your body. Choose from the product just made for your skin type – normal, dry, or sensitive skin. Here is a range of Veet leg hair remover products that'll give you buttery soft skin all in the comfort and privacy of your home.
Veet Cold Wax Strips:
Easy-to-use Veet cold wax strips have many benefits over parlor wax:
Unlike heated parlor wax, Veet Cold Wax Strips comes with Easy- Gel Wax Technology, which provides easy, convenient and efficient hair removal.
The Easy Grip is designed to pull off your hair in one swift move. The specially formulated wax doesn't irritate the skin and only removes the stubborn hair giving you silky, smooth skin.
These strips are effective to remove hair 1.5mm or longer, so there's a lesser waiting time between successive waxes!
The ready to use wax strips work in only three steps – peel the strip, apply in the direction of hair growth and pull. Get salon smooth skin from the comfort of your home in just a few minutes.
Veet cold wax is the best way to remove leg hair at home. Your skin stays smooth and hair-free for up to four weeks with Veet Wax Strips.
Veet's range of hair removal creams
A quick and painless solution for leg hair removal comes your way with Veet hair removal creams. These creams help remove the finest hair in the least possible amount of time – just three to 5 mins minutes and are loaded with 5 skin benefits- moisturizes, smoothens, brightens, exfoliates and freshens ! And provides salon smooth skin for upto 7 days.
Specially designed using the Silk and Fresh Technology, the hair removal creams by Veet are available for sensitive, normal and dry skin. The New Fragrance Technology in the creams prevents the skin from producing a lingering malodor. This wide range of creams include elements like Lotus Milk, Aloe Vera, Vitmain E and Shea Butter for different skin types.
Decided on the best way on how to remove hair from legs at home? Now, let's look at the tips and ways to help you make your DIY leg hair removal session more comfortable and easy and help you achieve that salon-smooth skin.
Before using any product, do the patch-test on a small area of your skin. Wait for 24 hours to see if the skin shows any adverse reaction.
Follow the usage instructions on the leaflet. If your skin shows no sign of redness or irritation even after 24 hours, you can go ahead and use the product.
Exfoliate 24 hours before using Veet products to prevent ingrown hairs.
Wear loose clothing once you are done with your leg hair removal to prevent any further chances of ingrown hair or skin irritation.
Usage time for Veet Hair Removal Creams varies depending on the product. Cream for normal and dry skin takes from 3 to 6 minutes to work, while the cream for sensitive skin takes 5 to 10 minutes. Don't use the creams past the suggested time on the leaflet.
To maintain beautiful soft skin without irritation, avoid using scented products for at least 24 hours after using hair removal products. Do not go swimming, or sunbathing or even use a tanning bed during this time.
This is the secret to get salon-smooth skin at home. Easy enough? Now choose the best Veet leg hair remover products and flaunt your beautiful legs with confidence.