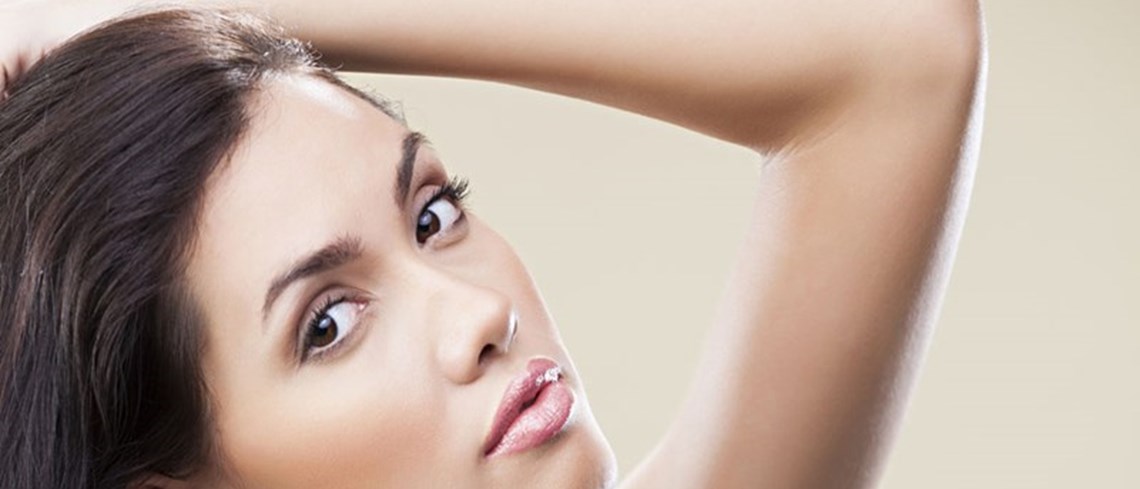 Myths and Truths : Myths
Confused if Veet is the right choice for you? We have debunked some common myths that surrounds hair removal.                                             
MYTH: Shaving is the most effective form of hair removal method.
You'll see hair growth within one or two days after shaving with a razor, however with Veet Ready-to-use Wax Strips you can enjoy smooth skin for as long as four weeks-beating that roughness you experience above the skin surface after shaving
MYTH: It's not advisable to use hair-removal creams on bikini line
It is perfectly alright to use Veet hair removal creams around your bikini line, but ensure that you don't make contact with any of your intimate areas.
MYTH: You must exfoliate the same day you remove hair.
To get the best out of your depilation, exfoliate 24 hours before you use Veet products. This can further improve that silky smooth feeling.
MYTH: The more often you remove body hair, the thicker it will get.
Waxing time and time again actually makes your hair grow thinner and finer over a period of time and our hair removal cream products do not hamper the thickness of your hair. With Veet you can revel in long-lasting smoothness and rest assured know that the hair that will grow back won't be any thicker
MYTH: People with sensitive skin shouldn't use Veet.
There is no harm in using Veet even if you have sensitive skin! We've developed a formula specialized for more delicate skin types. Go for products the mention 'sensitive skin' on the pack – and has been dermatologically tested. Before using, check your reaction by doing a small patch test to confirm sensitivity. Go through all the instructions on the leaflet inside the box.
MYTH: I should use alcohol-based products when I'm removing hair.
In order to keep skin irritation at bay, refrain from using alcohol-based products before, in between or after hair removal. Get rid of any excess wax with a Veet Perfect Finish Wipe available with VEET Cold wax strips and you can hit the road in confidence.
MYTH: Hot showers are beneficial for your skin
Long, hot showers can make your skin dry. Reduce the duration of your showers and use lukewarm or cool water to be kinder to the skin as well as the environment!
MYTH: In case of cloudy weather, I don't need to wear sunscreen.
Ultraviolet rays are the main culprit behind premature ageing and damaged skin, so safeguarding yourself from UV exposure with the help of sunscreen, even on cloudy days, is absolutely important. You should make it a part of your daily beauty routine!
MYTH: It's difficult to take care of hair-free skin.
Maintaining a smooth and well cared skin is easier than you think.  With Veet, you can afford yourselves with smooth skin for as long as four weeks – moreover – with the help of Veet waxes, you'll experience fewer, softer, and finer hair regrowth! We're here to solve the dilemma when it comes to choosing the hair removal method that best suits your lifestyle. You can take advantage of the Find my Veet tool to choose the perfect product for you.
MYTH: Wax products are for everyone
Waxing is not advisable for the elderly or people suffering from diabetics, and though well-suited for pregnant women, could lead to bruising so we would suggest Veet Hair Removal Creams for anyone who is elderly, diabetic, or pregnant. Read the precautions and package instructions for further information.
MYTH: Hair removal cream and razors function the same way
Experience smoother, softer skin with the help of Veet Hair Removal Cream. Hair is removed from just below the skin and it regrows with rounded tips, feeling smoother to touch. Razors, on the other hand, cut you hair just from the surface of the skin, leaving sharp stubble that makes your skin lose its hair-free smoothness faster.
MYTH: Hair takes the same time to grow back if I use creams or shave
Veet Cream works closer to the root, with results that stays up to twice as long as shaving. So you can get beautiful, smooth skin with touchably soft results and you'll be hair free for a longer period than if you choose shaving!
MYTH: You should wait at least a month before waxing again.
Veet Wax Strips are mindfully designed to remove hair even as short as 1.5mm (1/16th inch), that's like a grain of sand to us, so you don't have to wait for long hair before you consider waxing again. You can easily preserve that smooth result and be sure that any regrowth needn't stay around for long!