Pubic Hair Removal Techniques for Men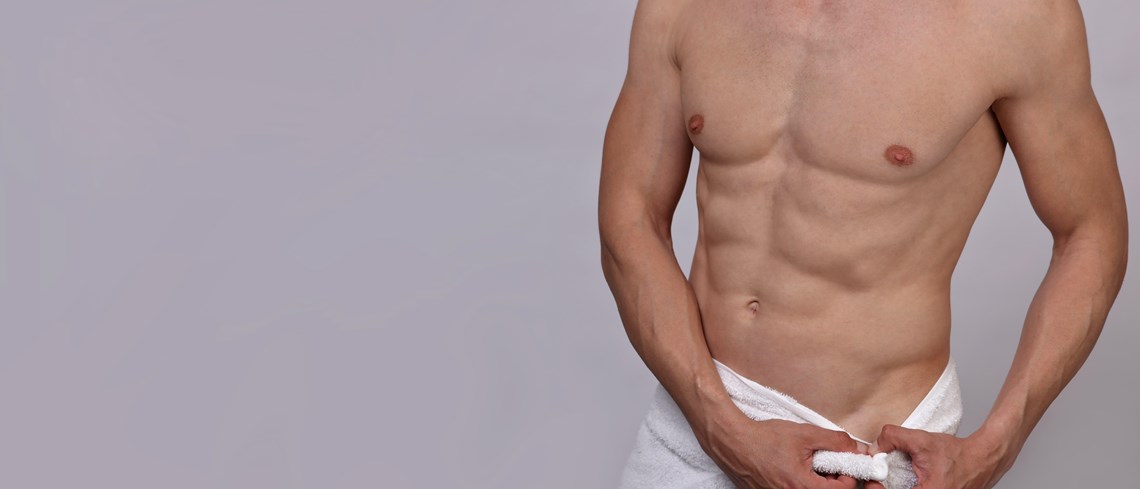 Grooming pubic hair is a matter of choice. Some prefer trimming, while others shave it all off. But why opt for pubic hair removal? Men go for it due of a variety of reasons such as, sweating due to excess hair growth can lead to irritation, rashes or boils. Also, removing the pubic hair makes it easier to maintain hygiene in your privates. Some prefer their pubes trimmed for the comfort it offers.
How to Clean Pubic Hairs for Mens
There are a variety of techniques that can be used for hair removal from men's private parts. The most popular among those are listed below.
When discussing the subject of pubic hair removal for men, shaving has been a suggested technique since ages. And many even use this technique. However, you need to exercise extra caution when shaving your pubic hair so that you won't cut or hurt yourself. Before you start, know the tips and precautions on how to shave pubic hair. For a smooth hairless experience, you'll need to invest in the right shaving tools and shave every few days.
If you're not comfortable with shaving pubic hair, trimming is a great option. You can trim the hair of your private area with a sharp pair of scissors. If you are afraid of hurting yourself, you can always try an electric trimmer.
Wondering how to remove pubic hair without shaving? Depilatory creams are one of the best answers for painless pubic hair removal. Men all across the globe use a range of creams available in the market. All you need to do is apply the cream on the hair and leave it for the instructed time. It acts on the hair, dissolving it from the root. You can then wipe it off with a cloth or wash it away. Veet has introduced hair removal creams for men with options for sensitive as well as normal skin. Though temporary, this is a reliable, easy and painless alternative to shaving pubic hair.
Waxing involves plucking hair from their roots. It leaves you with smooth hairless skin in your private area for up to 4 weeks. You can book a waxing appointment with a professional at a nearby salon or choose to do it yourself at home with cold wax strips. If you are new to waxing, it is better to choose a professional to remove your pubic hair.
Thinking about how to shave pubic hair and keep it off for a longer time? Consider laser hair removal. This technique involves an intense laser beam which penetrates the skin and destroys the hair follicles, so the hairs fall out on their own. The Laser hair removal treatment, though not permanent, lasts for a significantly longer time.
For pubic hair removal, men have even tries electrolysis. It involves inserting an epilator device into the skin. This method uses short wave radio frequencies to destroy hair follicles and prevent the hair from growing back.
There are many guides on how to remove pubic hair. Men can follow these or consult a dermatologist for clinical treatments for pubic hair removal. You can also opt for options like Veet hair removal creams for men that are dermatologically tested. To be sure a simple patch test can help you determine if they are suitable for use on your skin. Apart from giving you a smooth hairless experience, they also moisturize your skin. You also have an added advantage that they moisturize your skin, apart from giving you a smooth hairless experience.