The Hair Removal Experience at Home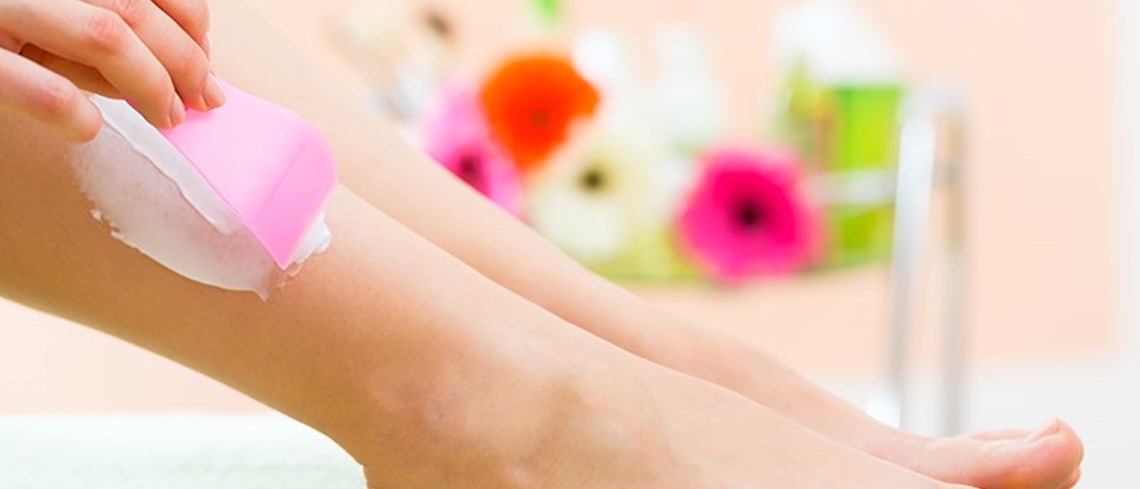 There are lot of reasons why women want to remove body hair, whether it's how it looks or how it feels. We want to look and feel confident with silky smooth skin, especially on body parts that we generally expose such as legs or underarms. With our tight schedules, we rarely get time to visit a salon. Hair removal doesn't have to be a tedious task, you can bring the salon experience to your home in a time and place that fits you.
Depilatory creams have become a popular choice among women when it comes to hair removal, and now with additional Silk and Fresh technology, you can tackle any unpleasant odour. In order to imitate the salon experience at home, it is really vital to excite your senses to make it a more pleasurable part of your beauty regime.
One of the advantages of hair removal creams is that they are painless, simple to use and give you smooth results. There is no chance of pain because rather than pulling the hair follicle out from the root, it dissolves the keratin proteins present in the hair within a matter of minutes. This process makes it easy for the hair to come away from the skin when you remove the cream, either by rubbing it away with a spatula or washing it off in the shower. Best suited for people with sensitive skin and low pain threshold. Be sure to follow usage instructions & precautions as directed on pack & leaflet.
As the cream can be applied easily, it works well on larger areas like your legs and at the same time works well on smaller, hard to reach places like underarms and bikini line. This tells us that hair removal doesn't have to be a difficult step in your beauty regime. Rather you can relax as the cream does its job.
The new Veet Silk & Fresh range has an enhanced fragrance that helps in achieving the salon like experience at home. You no longer need to suffer because of bad smelling product, instead you can relax and bask in the floral fragrance. Along with removing hair, its Hydro'Restore™ ingredients, which includes Shea Butter and Vitamin E, helps in restoring moisture levels – leaving you with hydrated skin.
So if you were appalled by the smell of depilatory creams in the past, try Veet's Silk & Fresh range. You can rest assured knowing that the unpleasant odour is gone and all you are left with is skin that looks and feels great!