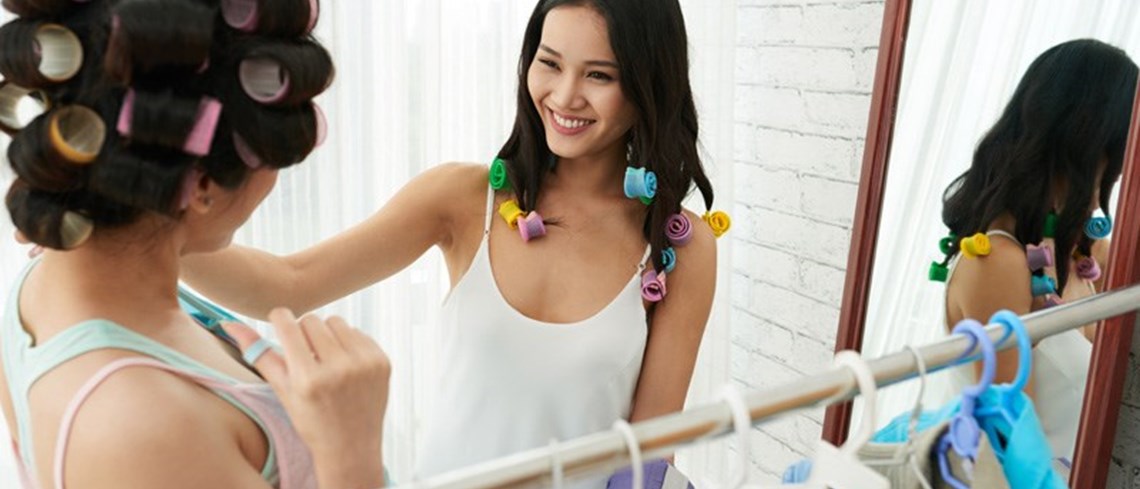 Majority of us enjoy big occasions. It's always a great excuse to get all dressed up and spend quality time with your friends and family – be it a wedding, birthday or a religious festival.
In case of a big occasion you would certainly want to look your best and that means you would have to do prepare yourself a little bit more before the big day. There are certain things that you would need to do a few days before the event and there are others that can be managed on the day of the event. In this article we will take you through some of them.
A few days before:
Plan an Outfit
Your outfit is a crucial part of your appearance and it is vital for you to wear something fitting for the event. For instance, you may need to follow a specific dress code or cover certain parts of your body like your shoulders but that doesn't mean you can't have fun mixing and matching colours.
Selecting your outfit beforehand will help in making the day of the event much less stressful. So start narrowing down on your outfit a few days before. Always select clothes in which you feel confident and good about yourself as this can really affect the way you look. Once you are done selecting your attire, try it on beforehand and match it with shoes and accessories to check whether it looks as you have imagined it and you are comfortable wearing it the whole day. Once you are satisfied with your outfit, it can be hung up all together, ready to put on during the event.
Hair Removal
As Veet hair removal products are efficient in leaving your skin hair free you don't have to wait until the last minute to remove hair. It is a good idea to remove body hair once you have finalized on the outfit. If you have decided to wear a shorter dress or a skirt for instance, you might want to remove the hair on your legs whereas you won't need to do it if you are wearing a long dress. The same logic goes for your arm if you have decided to wear short sleeves.
The best way to remove the hair on your limbs is by using strip wax as they are easy and quick to use at home. Veet Ready to Use Wax Strips are extremely easy to use, with the special Easy Grip tab — and it does not create much mess as you can throw them away after use. For those difficult to access areas like your armpits, cream would be the best option as you can apply it to the contours of your body. Always follow instruction and precautions mentioned on the pack.
Depilatory cream is another famous hair removal technique. Veet has a range of hair removal cream products mindfully created to suit sensitive skin. Irrespective of whichever you choose, you would achieve silky smooth skin for the big day!
Manicure and Pedicure
It is better to do your nails one day prior to the event as it limits the possibility of them chipping. You could visit a salon but that would be expensive and time consuming especially when it can be done at home with ease. Choose a colour that goes with your outfit and make sure that they fully dry so that they don't get smudged. If you are shaky when painting your nails, it is advised that you do them as best as you can, wait for them to dry and then have a shower. The hot water would help in washing off any excess polish that sticks on the skin around your nails.
On The Day:
Hair Mask 
Before you enter the shower, try slathering your hair in a coconut oil hair mask. Melt the solid oil over hot water and gently apply it on damp or dry hair; to distribute it evenly comb it through and leave it on for roughly 30 minutes. When you are about to take your shower, wash it out normally with shampoo and the result would be you flaunting super smooth and shiny hair.
Exfoliate
While taking the shower, scrub your body with the help of exfoliation gloves or a loofah to get rid of dead skin cells. This will give you glowing, radiant skin by the time you are finished with your bath. Get your hands on a good moisturiser after your bath to retain the softness.
Once you are done with your shower, it is time to style your hair and do your make-up before finally sporting that outfit! Ensure you have bag and accessories that compliment your outfit and you're ready to go!