How to Pick Right Methods to Remove Underarms Hair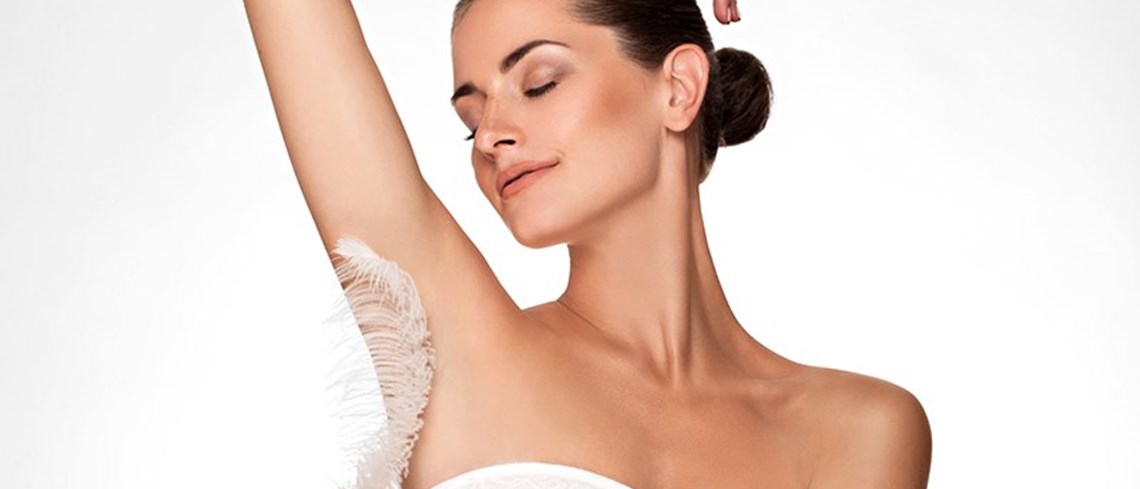 Underarm hair removal may not seem like a big deal unless you get out that summer top. But what of all the hair under the arms that can spoil the entire look for you? It is too late to book an appointment at the salon, and you have no option but to look for alternatives. What do you do? Worry not; there are other options that can help you get rid of the hair at home. Removing underarm hair requires patience and a steady hand. You can experiment with underarms hair removal methods until you find the best way to get rid of underarm hair for you. So if you are wondering how to remove underarm hair at home, here are a few best underarm hair removal method that you can try at home-
How To Remove Underarm Hair At Home
Below is the various methods to remove underarms hair easily at home.
1. Remove Underarm Hair Using a Razor (Shaving)
Shaving is the most preferred way of underarm hair removal. All you need is a razor, and you are good to go.
Things you need
Razor
Shaving cream
Warm water
Body lotion
Directions
Wash your underarms and pat them dry
Apply a generous amount of shaving cream/body wash
Shave the underarm area in the direction of hair growth
Rinse with water, pat dry and apply body lotion to soothe the skin
Shaving is easy. Along with removing the underarm hair quickly, it also exfoliates your skin. Although it is quick, it may cause nicks, cuts and burns. Additionally, there is always a chance of developing ingrown hair. Also, the hair grows back within a few days, and you have to shave the hair once again. Hence, some people avoid shaving.
2. Remove Underarm Hair By Waxing
Underarm Waxing is the most sought-after option for underarm hair Removal.  
Things you need
Veet Wax strips
Talcum powder
Towel
Moisturizer
Directions
Wash the underarm area and apply soap to soften the skin
Pat dry and apply powder
Warm the wax strips by rubbing your hands on both sides
Place the wax strip and press it on the skin
Remove the strip against the direction of the hair growth in one quick motion
Repeat until the desired result is achieved
Clean with the wipes provided to get silky and smooth skin
Underarm Waxing is one of the best ways to remove underarm hair. It removes the underarm hair quickly and keeps the area hair-free for a long time. However, using hot wax is messy and can cause burns if not used properly. Also, booking an appointment at the salon is not feasible every time. A better alternative is cold waxing. Veet Cold Wax strips are the optimum choice if you are opting for wax strips. They even come with wipes that completely remove the leftover sticky wax from your skin, making it smooth and shiny.
3. Remove Underarm Hair Using Hair Removal Creams
Underarms Hair removal creams are the perfect combination of comfort, effectiveness and convenience. They are painless, easy-to-use and give the best results.
Things you need
Directions
Clean the underarm area and pat dry
Apply the cream thoroughly and leave it for the suggested time
Clear the cream using the spatula
Wash the area with cold water and pat dry
Moisturize with a lotion
The most painless and clean way for removing underarm hair is using a depilatory cream. This is the best option for vacations and sudden plans. What is more, Veet has depilatory creams for all skin types. They are enriched with Shea butter and aloe vera that help moisturize your skin and give you that smooth, shiny look that you crave for. Removing underarm hair has never been more pleasant.
Now you can remove your underarms hair at home easily with Veet. Above mention methods very easy to use & can help you to get smooth underarms without visiting salon.
Want to know more about the best underarm hair removal product for you? Use the 'Find your Veet' tool to discover the different underarms hair removal product to achieve silky smooth underarms.