Here's all that you need to know about Waxing at home!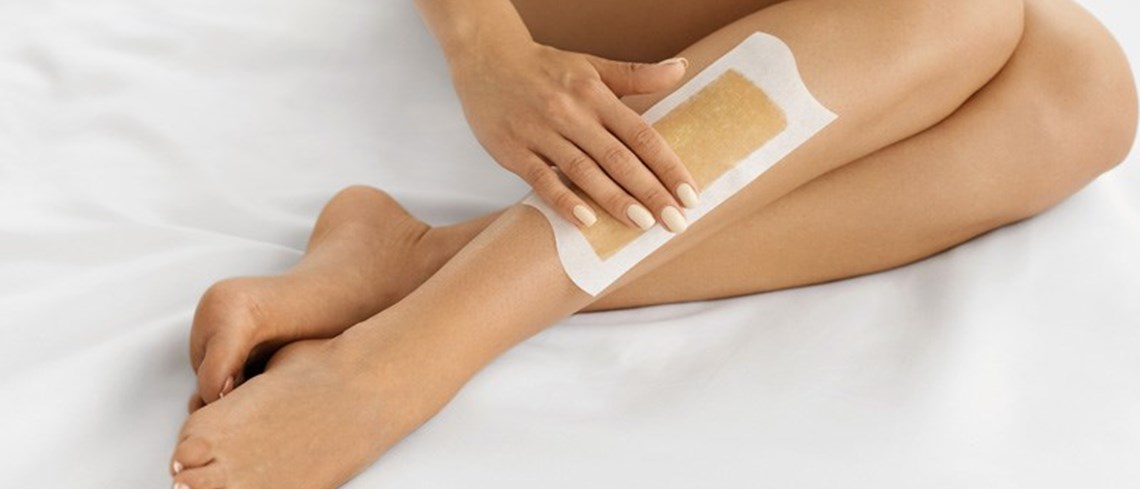 The reasons for hair removal can vary- right from aesthetic for the look and feel, to hygiene.
You can choose from amongst numerous hair removal techniques available in the market, however, what works for one person may not work for another. Having said that, one of the most popular and highly practised methods is waxing.
What is waxing?
Waxing is a method of hair removal from its roots. It is done by applying a sticky substance on the skin and pulling it off with a piece of cloth. Waxing saves both time and money and helps you get rid of unwanted body hair right from the roots. This keeps your skin hair-free for longer and saves your skin from the possibility of nicks, cuts or injuries, which is common with shaving.
Waxing is preferred more than other types of hair removal. Waxing can lead to smooth and stubble-free skin. The wax used in this procedure can be made at home, which makes it chemical-free. Another advantage of waxing is that it removes tan from your skin as well as eliminates dead cells.
How to do Waxing at Home?
To cater to those looking for a simple and convenient alternative to salon visits for waxing, Veet offers ready-to-use wax strips. What is more is, it is simple; so, if you are looking for solutions for how to wax at home, the ready-to-use wax strips are the answer!
With Veet by your side, you don't have to go to a salon anymore. In this day and age, your hectic lifestyle makes it difficult to get the time for a salon appointment. The good news is that you can take control of your waxing routine by knowing how to do waxing at home, using ready to use Veet wax strips. When you wax at home, you can get rid of unwanted hair in the comfort of familiar surroundings at a time that suits you best.
Veet Cold wax strips are easily available in almost all leading supermarket and pharmacies all over the country and online. More and more women are now switching to waxing at home by themselves, using Veet cold wax strips, which give you smooth skin for up to 28 days. With Veet, you will be blessed with salon-like results from the comfort of your own house on hair as short as 1.5mm. You only need to set the scene with the scented candles and soft music before you get down to waxing, to feel like you are in the salon!
What you will need:
Veet Cold wax strips
Cold water
Towels
If you are experimenting with waxing at home for the first time and wondering how to do waxing at home all by yourself, here is what you need to do.
How to prepare for waxing?
If you have time on your hands, you can exfoliate your skin with a loofahs
Make sure you have washed the desired area with warm water
Dry it up with a towel
Avoid tanning 24 hours before you wax
Scan your skin if it has pre-existing cuts, rashes, moles or skin tags
A step-by-step waxing procedure:
Place the wax strip on the part from where you want to remove the hair.
Stick it and smoothen the strip in the direction of hair growth.
Holding the grip tab, and the skin taut, remove the strip quickly in a swift motion.
You can cut and use the strips for difficult to reach places. Also, you can reuse the strips thrice before they lose all the stickiness.
Make sure that you follow all the usage instructions mentioned on the pack.
Tips to keep in mind before waxing:
Before you look for guides on how to wax at home, you need to know a few things-
Ensure that your skin is free from dirt, oil or make-up as these kinds of external factors make it difficult for the wax to stick to your hair.
To get better results, try exfoliating your skin one day prior with a body scrub or exfoliation gloves. This will help you get rid of the top layer of dead skin cells. This would also help you prevent ingrown hair once the process is done. Use wax strips for your home hair removal process as they are easy to handle and least messy.
Post waxing care:
Use Cold compressors
Consider using cool gels
Use a soothing moisturizer
Among all the types of waxing, cold waxing is comparatively less painful, as well as more convenient. Also, Waxing at home is a safe, comfortable and time-saving option. So now when you know how to do wax at home, go get those strips and be on your way to smooth, hair-free skin!