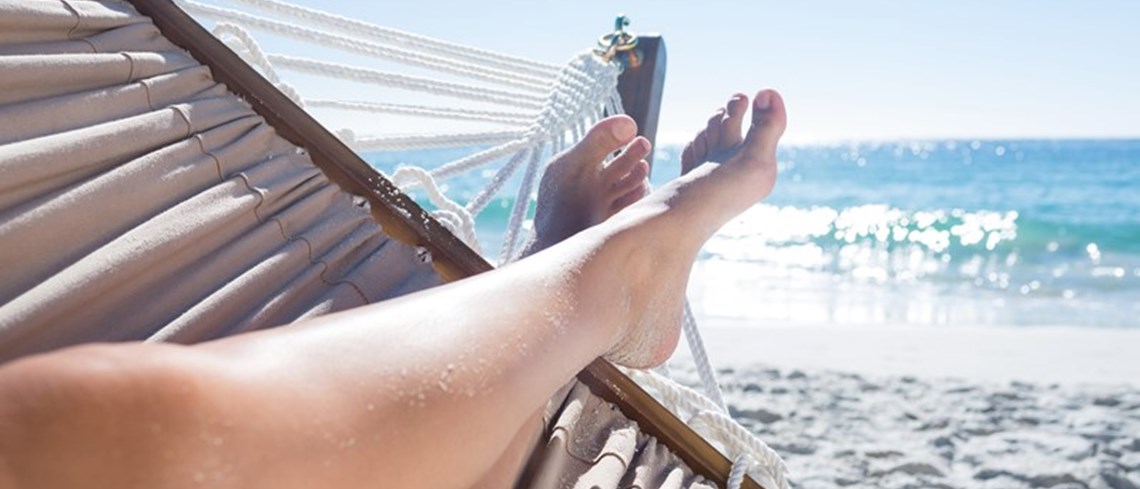 When the days get cold and the chill in the air makes you want to bundle up, you might actually welcome the feeling of warm sunlight on your skin. You can also be tempted to ditch your usual hair removal regime, because you choose to wear full coverage clothes and stay home to avoid the wind, rain and plummeting temperatures.
But winter is the best time to give your skin the dose of sunlight that it wants – and deserves! You can travel to warmer, sunny climes, or hit a sleepy beach town or just go exploring a sunny city. We offer up some sunny holiday spots for you to maximise your winter break – and of course, some last-minute hair removal tips that ensure you have the perfect sun-kissed skin that you crave.
Beach Babe
If you would rather hit a beach on your winter holiday and soak up the surf and Sun, you would do no better than Miami. With its over eight miles of white sandy beaches and a thumping party scene, Miami also features some snazzy dressing style and impressive architecture. Your skin can soak up the sunshine on the beach, and you can let your hair down and party the night away at one of its innumerable clubs.
City Life
If you want to stick to the city or a hip town for your holiday, just pack your bags for Marrakech. This tourist spot is busy all year, with temperatures reaching around 60F in winter. You can go exploring the city with cool breezes and gentle sunshine for company. Plus, there is lots to see here, from bustling local markets, to dance bars and traditional Moroccan bathhouses. The weather is perfect for your gorgeous winter woollies.
Rest and Relaxation
The rigours of city life can take the vivacity out of you. Put the roses back in your cheeks with some much needed R&R at Barbados. This fun tourist spot features a spate of private holiday clubs and spas, with the chance to explore the town on foot amidst delicious food and friendly locals. Barbados has several colonial buildings turned into resorts that are equipped to meet the demands of the modern tourist, from offering great food, spas, and private swimming pools. Revel in its beaches, have a tipple at their famous drinking houses or take a siesta in a hammock!
Prepping is Essential
It is essential to remove unwanted body hair before your vacation. We recommend that you prep the skin beforehand and leave a 24-hour window between removing body hair and going swimming, sunbathing, exercising, etc. The skin is quite dry and sensitive in winter, so it needs extra pampering. You could use a wax such as Veet Cold Wax Strips for a long term hair removal solution.
Veet Cold Wax Strips:
If you don't like the hot wax on your skin and its burning sensation, then Veet Cold Wax Strips is the thing for you. They require no heating, no hot wax application, and they are not messy at all. You can wax yourself at home effortlessly and in no time whatsoever. Here are the steps to get the silky skin you deserve:
Exfoliate your skin thoroughly and pat it dry

Warm the wax strips by rubbing them between your hands

Peel off one strip and put the other one away carefully

Place the strip on the desired area and press it along the direction of your skin

Pull away the strip against the direction of your hair growth

Repeat the process if needed

Remove the excess wax with the Perfect Finish Wipe that you get with the strips
Veet Cold Wax Strips work wonders if you are in a hurry but still want flawless skin.
We hope you've already booked yourself into a cosy winter destination. Or maybe it's time to get out your summer dresses and hit a sunny spot!