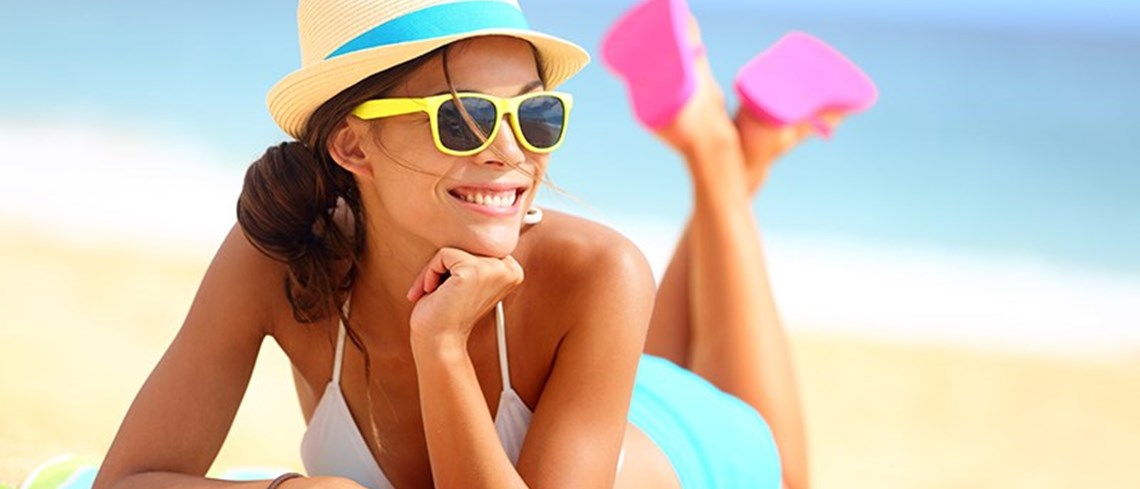 With the holiday season on its way, women all over the country are excited to let go of their mundane schedule and relax in some sunshine. With the thought of spending your time by the beach lingering in the back of your head, there are so many things to keep in mind before you head out. What clothing to pack? Do you need to purchase anything new? What beauty products you need to complete your holiday look?
You'll need all the regular, from dresses to shoes including those high heels obviously, shampoo and shower gel. There's sunscreen to consider, deodorant, toothpaste and perhaps a little bit of make-up too…but have you given a thought about how to keep up with your hair removing routine when you are busy globe-trotting?
You can get your legs waxed before you leave and rest assured knowing that you will be hair free for a couple of weeks so you can have your peace of mind as it will probably cover your holiday.  But what about those harder to reach areas? For instance, you could remove hair from your bikini line before you leave but brace yourself to avoid any embarrassment in case you end up missing a spot. You don't want to sport a bikini and then realize there are few stray hairs that aren't supposed to be there. If you want to feel happy and confident with how you look, try

 

Veet Sensitive Touch Electric Trimmer. This can be a perfect portable accessory to carry with you to make sure that you're never stuck in that situation.
As soon as you discover the unwanted hair, this easy to use electrical trimmer will help you get rid of them. Experience gentle, precise and seamless hair removal as it smoothly removes hair without any fear of cuts as the cutting blades never comes in contact with the skin. If you wish to shave the hair, make use of the high precision bikini trimmer head without any comb for a closer shave. If you simply want to trim the hair all to the same length, clip the adequate comb on the device. Once you are done and your bikini line is free, dust away hair from the blades with the cleaning brush, put it back in the pouch and pack it away again.
Apart from working on the bikini line this electric trimmer has dual advantages, it can even be used on your eyebrows as there are two heads and two combs in the product pack (the bigger head is for Bikini, legs and underarms - The pencil head is for eyebrows). Simply switch the head to have the eyebrow one, clip the comb designed for this head and choose the length you would want it to cut to – the comb has two options, so you can choose between 2mm or 4mm length. Run the trimmer along your brows and your hairs will be cut all to the same length. You can get rid of unwanted hair the same way as you would in the case of bikini line by just using the trimmer without clipping the comb on the device.
For something that is so useful, this beauty trimmer hardly occupies any room in your toiletry bag so there's no reason for you to leave it behind. Make sure you pack the sun screen too.
*Disclaimer: Cuts hair to 0.5mm in length