Hair Removal : Bikini line hair removal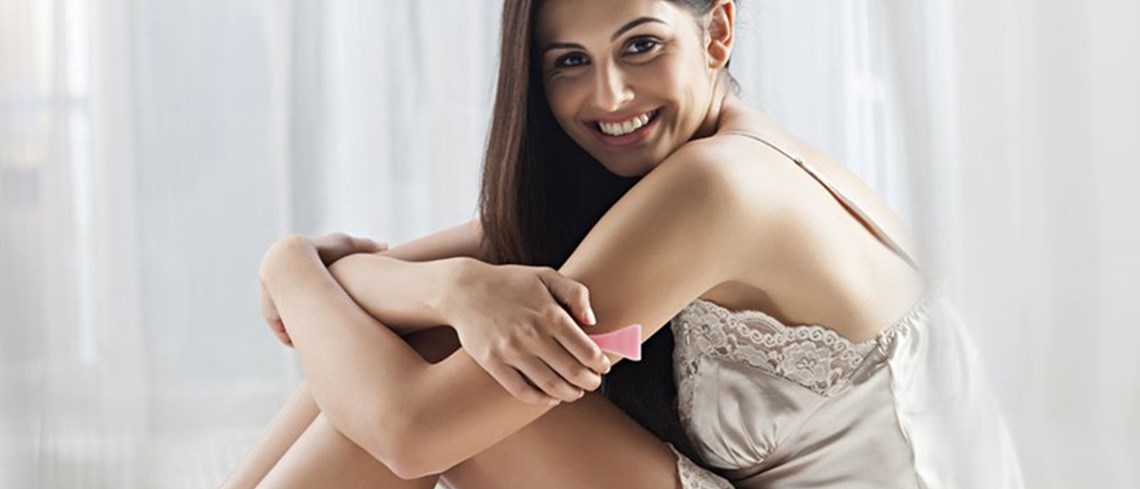 Getting caught on with an untrimmed bikini line is one of the most embarrassing thing that can happen to you. However, thanks to Veet you can always look and feel your best!  Feel beautiful and prepared by choosing a product from the Veet range – whether you want quick results because you have time crunch, or you want long-lasting hair removal that helps you keep your bikini areas hair-free for up to four weeks.
If you want to experience quick and painless way to achieve smooth bikini line, try Veet BodyCurv ™

 

Hair Removal Cream. It goes to the root even in the case of short hair. It is specifically designed to track the contours of the skin, so you are hairless for up to twice as long as shaving – with less fuss! Make sure that you keep the cream away from your intimate areas and never leave it on for longer time than suggested.
Enjoy a hair-free bikini area for as long as four weeks with Veet wax. Choose Veet bikini wax strips for a quick fix solution in your own home.
Getting rid of hair from your bikini area is easy with Veet, but as it is a sensitive area it is best that you keep in mind handy tips, which will make sure you achieve best results with least irritation.
Before applying, patch-test on a small portion of your skin which you wish to wax. Follow all the guidelines on the leaflet and if you don't see any adverse reaction within 24 hours you can go ahead and use the product.
You can apply Veet hair removal creams around your bikini line, but make sure that the cream does not come in contact with your intimate areas. If the product comes too close to your genitals it can cause adverse reactions. Development times for our Hair Removal Creams change depending on the product variant. Cream designed for normal and dry skin takes at least 3 to 6 minutes to work, while the cream for sensitive skin takes about 5 to 10 minutes. Make sure you are following the instructions mentioned on the pack, which tells you about the specific development time.
If you are using Wax Strips, you can cut them into customized sizes for more delicate areas and make waxing simpler.
Ingrown hair can be a real pain around the bikini area. Exfoliate 24 hours before you apply Veet and wear cotton underwear and loose clothing after to stop them from developing
To maintain attractively smooth skin and keep irritation at bay, stay away from scented products (like moisturizers), swimming, sunbathing, or tanning bed for at least 24 hours after you get rid of your hair.