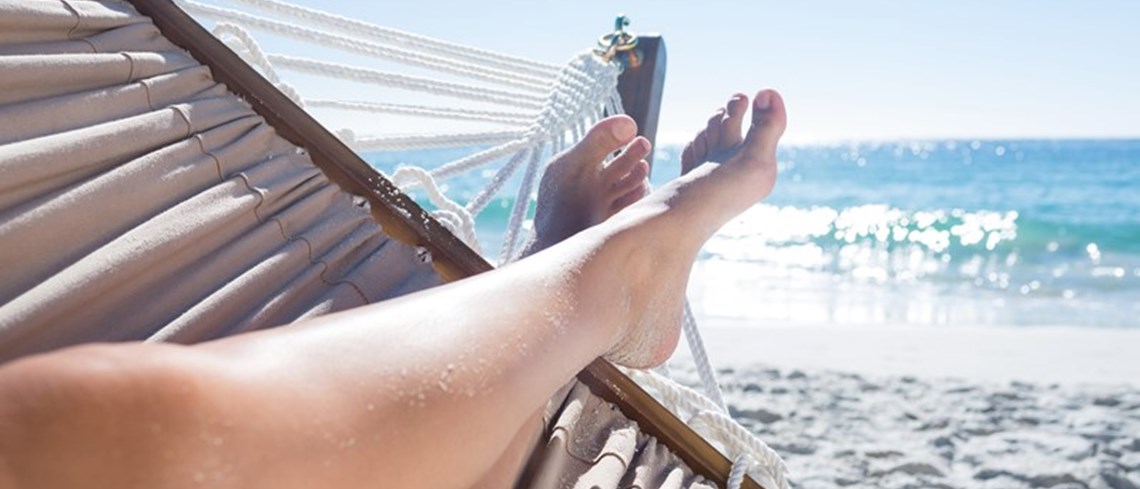 The holiday season seems to be upon us perennially – every week, people are seen dashing off on holidays to faraway lands, either on a summery beach or a snowy destination. If you're headed somewhere warmer, with a beach or two thrown in, it means that it is time for you to get your hair removal kit together and start working on toning your legs. Now all you need to do is slather on some sunscreen lotion and get into that gorgeous bikini!
You need to start moisturising your skin a few weeks before your holidays actually begin, so that you can have supple, soft skin. It's a good idea to use tinted moisturiser – it keeps your skin hydrated and also imparts a natural-looking tan to your legs.
It's now time to start prepping your legs, as the holidays roll around!
Start with exfoliation. It scrubs away dead skin cells, dried oils and dislodged dirt and reveals fresh, polished skin. It also prepares the skin to absorb more moisturiser, apart from giving you a closer shave or helping wax adhere better to the hair.
It's now time for the main attraction: Getting rid of hair on the legs. No woman can look and feel truly sexy if her pins are hairy! But be sure to get the hair on your legs off a few days before you leave on your holiday. This will allow your skin to relax. If you're opting for waxing, try Veet EasyWax™ Roll-on. It is a handy device that heats up to the right temperature in just a few minutes, and it is then ready for use. Just roll it over the skin that you wish to wax, apply a wax strip on top and pull away. Voila! You now have hair-free skin – helped along by the exfoliation you did beforehand.
It's now time to turn your attention to the more sensitive areas of skin, such as the underarms and bikini area. Your bikini area must be completely free of straggly hair that peeps out of your bikini bottom! Luckily, the Veet EasyWax™ Roll-on comes with a refill designed for the bikini area and underarms. Again, it's a good idea to complete this wax a number of days before you actually leave for your holiday, so that there is no visible reddening or marks on the skin. Use the Perfect Finish wipes in the kit to remove any excess wax.
If you would rather not wax, then you can try hair removal creams. They remove hair easily, painlessly and within minutes, with silky softness. Veet's Natural Inspirations Hair Removal Cream for Legs & Body comes in a handy tube with a lid that fits in your travelling case. It is formulated with Shea butter that leaves the skin soft and smooth. Even better, it works just as well on the bikini area and underarms too! Veet's Hair Removal Cream for Sensitive Skin is fitted with a special dome that is perfect for tackling hard-to-reach areas.
What's the last thing you need in your holiday kit? A bottle of pretty nail polish so that your toes look gorgeous in your new flip flops! Bon voyage!