Hair Removal : What's the best way to remove unwanted hair?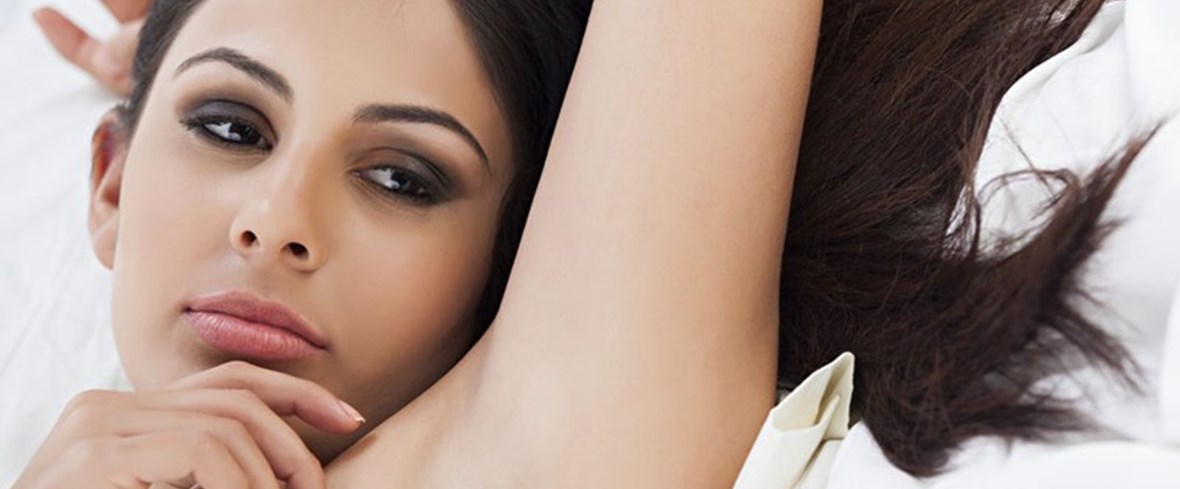 If you have visible body hair, you have to choose the most effective hair removal method that suits your lifestyle and skin type. Veet has many hair removal products that can meet your different needs, including hair removal creams which are an efficient and easiest way to get rid of unwanted body hair. Or you can opt for Veet Cold Wax Strips which give long-lasting salon-like results right at home.
Solution for Unwanted Hair:
Many women would do anything to have a head of thick, glossy hair. And they would do anything to ensure that there is no hair on the rest of their bodies! But some women have very scanty hair on their bodies, while others spout thick, visible hair that needs to be removed regularly.
We outline why this happens and the hair removal solutions that can get to the root of the problem.
A Common Cosmetic Concern
Many women have thick hair so if you do too, it is not a cause for concern. Your ethnicity and hereditary also play a role in the thickness, density and colour of your hair. Even such factors as hormonal levels, skin type and age may lead to differences in male and female body hair.
A Short-Term Solution
If you hate the sight of hair on your body, you can try a hair removal solution that works for your lifestyle and skin type. There are some quick solutions like shaving and using depilatory creams that can offer good results. You can do both quite easily as part of your regular grooming routine, and even while taking a shower. However, thicker body hair requires a solution like depilatory creams – shaving directly cuts across the hair, making it brittle and rough-edged. The regrowth is coarse to the touch. Meanwhile, depilatory creams dissolve the hair at the skin's surface and make it easier to remove. The regrown hair has a smoother, finer tip, so it does not feel coarse to the touch.
Getting to the Root
Though shaving is convenient, it does not stop the hair from growing back in just a couple of days. This is not ideal. A longer term solution is waxing, which is as effective on thick hair as it is on finer body hair. Plus, it keeps body hair away for up to four weeks. But, it is a more painful measure, especially if not done correctly, because it pulls hair out from the roots. Fortunately, you can choose to make the waxing experience hassle-free. Veet Cold Wax strips are ready to use wax strips, which unlike salon wax, doesn't require additional heating and are less painful than the salon wax. They can be used anytime and anywhere and you don't have to face the hassles of booking a salon appointment.
You can opt for Veet Cold Wax Strips, which offer a convenient, quick and mess-free solution to body hair. The wax strip cannot grip oily, sweaty skin. These are pre coated wax strips. Apply the strip on the direction of hair growth, and rub it firmly into place. Now hold the grip tab and pull the strip away in one quick motion, against the direction of hair growth. Reapply the same strip on different parts of the skin at least twice more, or till it becomes less sticky.
But if you want a completely pain-free hair removal solution, then you should opt for Veet hair removal cream. The cream efficiently removes unreachable stubborn hair all over your legs, arms, underarms as well as bikini line. The new Veet 5 in 1 hair removal creams provides 5 in 1 skin benefits, It moisturises, smoothens, exfoliates, freshens and brightens. Safe and easy to use, Veet hair removal creams only requires 5 minutes for an efficient hair removal.
This is how you use it:
Wash the skin and dry it thoroughly.
- Apply the cream on the skin and wait for up to 3 minutes. Veet hair removal creams are available as per skin type, so do pick the right one.
- After applying the cream, the hair becomes jelly-like. This does not cause you any discomfort.
- At the end of 3 to 5 minutes (refer to the pack for exact usage time), wipe off the cream with a damp flannel or sponge.
- Wash the skin with cool water. Do not apply any lotions on the skin for up to 24 hours. Try not to expose the skin to direct sunlight, or chlorine in swimming pools, etc.
What you need to know about body hair removal
You have hair all over your body, but except for your head, you don't want it to be visible elsewhere. As mentioned above, you can use waxing or depilation to remove the unwanted body hair. However, there are a few points of caution you must exercise:
- Wax strips/ creams may be used on the bikini line only, and not in the genital or anal area. You can take a Brazilian wax appointment if you want to be completely hair-free down there.
- You can choose a depilation cream that suits your skin type. Veet hair removal cream has several variants: Herbal (Nikhaar), sensitive skin, dry skin and normal skin. Be sure to conduct a patch test 24 hours before hair removal, to check if the product has any adverse reaction on the skin.
- Never wax or depilate cut or broken skin. Similarly, trim the hair if it is too long (longer than 7 mm) to ensure easier hair removal.
- Post hair-removal, do not apply any scented products on the skin. Apply an ice pack if the skin is red or sore, and wear loose cotton clothing that does not cling to the skin. Avoid tanning beds, swimming and direct sun exposure for at least 24 hours after hair removal.
Many people's beauty regimes comprise methods to remove unwanted body hair. But areas of thicker hair growth on the body can be challenging to tackle. The good news is that there are enough and more solutions for this common problem.