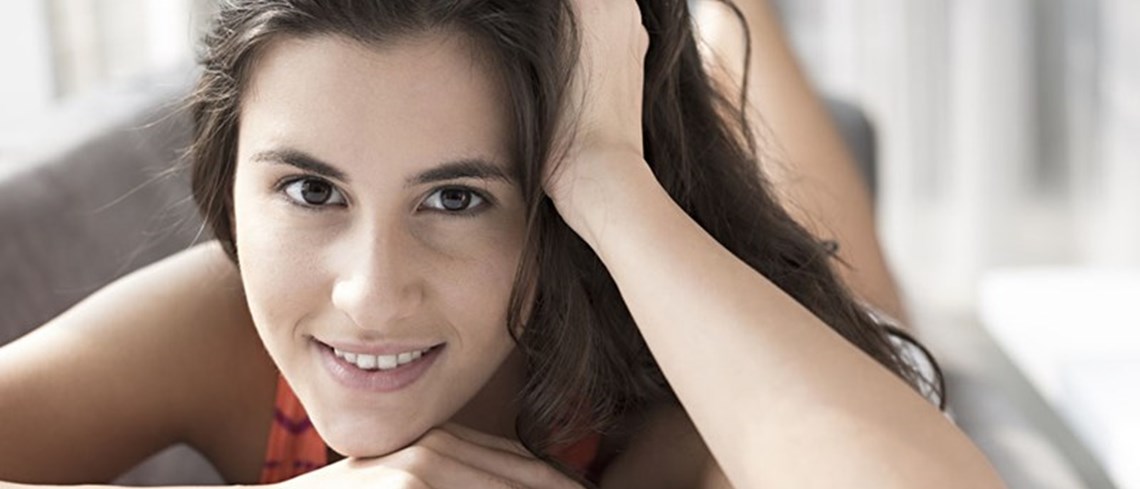 If you wish to keep your skin in beautiful condition, using Veet can really help you. Applying sunscreen, eating a balanced diet, drinking plenty of water, avoiding stress and getting good sleep are all suggested to help you achieve a glowing skin and help you roam with confidence. We've all received the advice, but consuming 6 to 8 glasses of water each day is a perfect way to get glowing skin. In the months of summer, with all the sun, sea and sand, it becomes absolutely necessary for you to keep your body hydrated. Ultraviolet rays can lead to premature ageing and damage of skin, so safeguarding yourself from UV exposure by sporting sunscreen is absolutely necessary.
Here are some tips following which you can have a radiant and glowing skin.
Our skin naturally repairs and rejuvenates itself mostly while we sleep. You need to make sure that you sleep at least 7-8 hours a day and have a quality sleep.
Exercises increase the circulation of oxygen and nutrients throughout the body and releases toxins in form of sweat. This leads to cleaner, firmer skin and glowing skin.
Organic food reduces the consumption of aging toxins while, foods like avocados, flax seeds, olive oil, nuts and fish reward you with glowing skin and the fatty acids in them makes your skin look youthful.
Engage in Stress Relieving Activities
As we all know true beauty comes from within, so try not to let stress and anxiety get the best of you – create some limitations and set aside dedicated 'me-time' to make your mind as healthy as your body. Consider yoga or meditating. Eliminate problematic people and activities from your life. Confide in your friends and openly talk to them about your worries and troubles.
Cleanse Your Body Regularly
Building up of toxins in the body due to the air, water and food damages to the body as well as aging. Detoxing with healthy juices is highly recommended for the body. It helps in eliminating toxins and producing energy. Toxic free body is one result of glowing skin. Having a glass of water with squeezed lemon every morning will help you in cleansing your body toxins.
Remove Body Hair Periodically
This is one very important tip for all the women out there. After all, who likes a hairy skin? Veet gives you a great opportunity to try out the Veet range of Wax Strips and Hair Removal Creams scented with beautiful fragrances. Once done, you will be all set to step out knowing you have touchable smooth and glowing skin, irrespective of your skin type.