Get Salon Smooth Skin at Home with Veet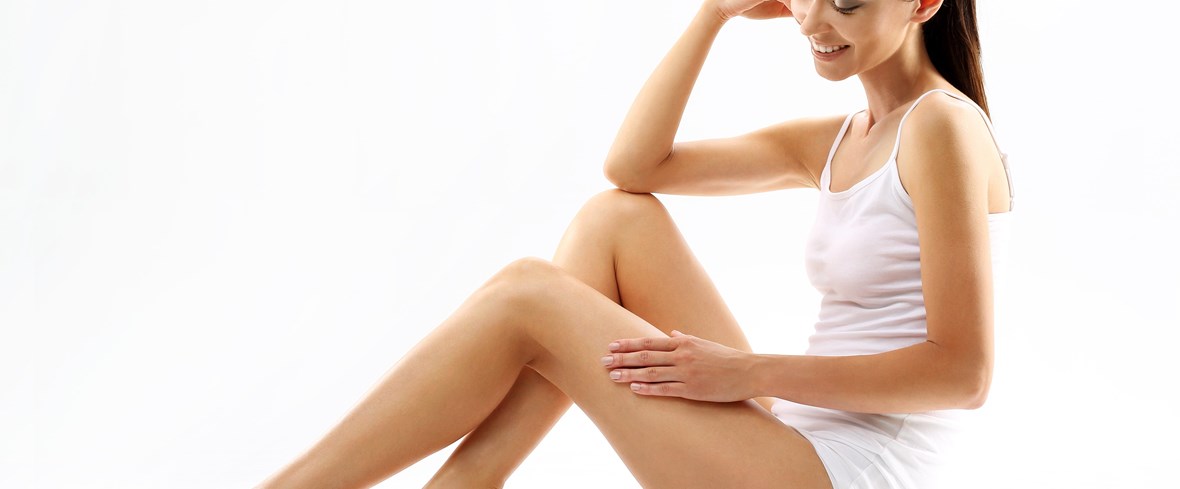 Are you looking-up a ladies beauty parlour near you? Or are you struggling to get an appointment at a salon close to you? If you are planning to get rid of your body hair and want to avoid the hassle of visiting a ladies salon, you're in luck. You do not need to visit a salon for salon-smooth skin! You can get it at your convenience, at home with Veet hair removal solutions.
Did you say pain-free?
Depilatory creams like Veet hair removal creams are a painless way to get rid of unwanted body hair. They are a quick solution for smooth hairless skin. All you need to do is, apply the cream over unwanted hair and wipe it off after 3 to 6 minutes. The cream is enhanced with Shea butter, Almond oil or Lotus milk, to moisturize and soothe your skin. It leaves the skin hair-free, soft to touch and nourished. You no longer have to rush to a salon near you every time you find a stray hair on your body!
Waxing doesn't need to hurt
Do 'hot wax burns' scare you? Are you concerned about the hygiene standards at your nearby beauty parlour? Worry not! You can get salon-smooth hair-free skin without having to visit a ladies beauty parlour with Veet cold wax strips. The perfect alternative to a salon waxing kit, the reusable strips are a relatively cheaper as well as a less painful than sugar waxing or a bikini waxing using hot wax. Using the cold wax strips is more convenient than going through the hassles of booking a session at a waxing salon near you. You can now get a silky smooth skin in 3 simple steps with Veet Cold wax strips-
Peel- Peel- Carefully peel the strip apart.
Apply- Place the strip on your skin with the wax-side facing down. Rub it for 5-10 seconds in the direction of hair growth.
Pull- Holding the skin tight with one hand, pull the wax strip with the grip tab provided, in a direction opposite to hair growth.
The wax strips are enhanced with moisturizing and soothing agents like Shea butter and Aloe Vera. Now, you will never have to frantically look for an appointment at the last moment at a beauty parlour near you.
A better alternative to shaving!
With back-to-back meetings, household responsibilities and other commitments lined-up, it's hard to find time to book an appointment for bikini waxing at a salon, even if it's near you. Also, when would you find time to look for a ladies salon if you are travelling? But that does not mean that you have to compromise on how you look. The Veet sensitive electric trimmer is a handy addition, especially for those who travel. Say goodbye to razor burns and cuts, and embrace the smooth feel of Veet sensitive trimmer. The shape of the trimmer makes it easy to use on delicate body parts like eyebrows and upper lip. The precision head, and the bikini head that are bundled within help the trimmer reach places where a regular razor cannot. Also, it is waterproof! Now, you do not have to worry about using it in the shower.
Veet's convenient hair removal solutions will surely save you a trip to the ladies beauty parlour. Choose your preferred option and say goodbye to the overpriced ladies beauty parlour near you.