How to Get The perfect Bikini Line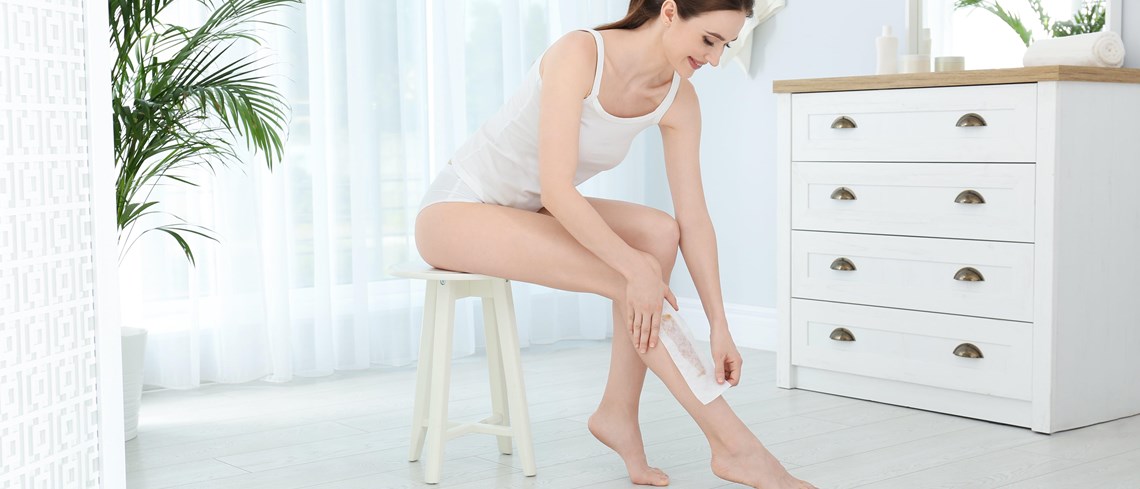 Those new to hair removal might be wondering what a bikini line is. The bikini line is the skin around the edges of the bottom half of the bikini. When it comes to Women's hair removal, bikini area is the most important area of concern after armpits. Bikini line hair removal involves shaving off the body hair in and around the pubic area for aesthetic or hygiene purpose.
Now, if you are wondering how to remove hair from your bikini area, know that it is not as daunting as it seems. There are a variety of methods ranging from permanent like laser hair removal to Electrolysis. You can even to choose to book a waxing appointment at a salon. However, for those who are apprehensive or shy about going to a salon, or are short of time, or just prefer to do it at home, there are equally effective methods that you can use for removing unwanted hair from the bikini area at home. Read on to know more about them.
Effective methods that you can use for bikini line hair removal
Shaving has always been the go-to method to get rid of unwanted hair from any part of the body. It is also the most used method for hair removal for the bikini area at home. It is a simple process and involves minimal tools. All you need is a sharp razor and optionally a lathering cream. The process is quick and clean. However, it is not the best way to remove bikini line hair. There are many cons to using a razor in the pubic area. Since the area down under is delicate, you need to be very careful during the bikini area hair removal. If you are not careful, you might end up with nicks and cuts or razor burns. It can also cause ingrown hair, which is extremely painful.
People have started using electric trimmers for intimate hair removal at home. They are easy-to-use and convenient. However, they leave behind a stubble as it cannot remove hair from the roots. Also, the hair grows back fast, so you have to trim regularly. The trimmer relies on battery, so you have to make sure that the batteries are charged from time to time.
If you want a quick and painless way to get a smooth bikini line, look no further than the Veet Hair Removal Cream. The cream acts straight at the roots of the hair. It is specifically designed to track the contours of the skin so that you stay hairless for up to twice as long, and with less fuss, when compared to shaving. It is undoubtedly one of the safest and best ways to remove bikini line hair.
Choose Veet Bikini Wax Strips for quick bikini line hair removal at home. A replacement for hot waxing that you get at the salon, using wax strips is relatively easier. All you need to do is apply the wax strip on the unwanted hair, make sure that the hair is stuck to the strip and pull it using the grip tab provided on the strip. This process removes the hair from the roots, and hence you can enjoy a hair-free bikini area for as long as four weeks, by using Veet Wax Strips.
While, Shaving and trimming have their drawbacks, you can substitute them for the other two methods. Veet has a range of hair removal solutions that you can use for bikini area hair removal right at home.
You can choose any method to remove unwanted hair from the bikini area, depending on the ease of use, your convenience, as well as, your pain tolerance. Whatever you choose, there are a few things that you should keep in mind before you get into hair removal for your bikini line at home.
Things to keep in mind before you get into hair removal for your bikini line at home
Before using any Veet product, carry out a patch test on a small portion of your skin that you want to remove hair from. Follow all the guidelines on the leaflet, and if you don't see any adverse reaction within 24 hours, you can go ahead and use the product.

You can apply Veet hair removal creams around your bikini line, but make sure that the cream does not come in contact with your intimate areas. If the product comes too close to your genitals, it may cause adverse reactions.

Each Veet product has a different development time for hair removal. Creams designed for normal and dry skin takes at least 3 to 6 minutes to work, while the cream made for sensitive skin takes about 5 to 10 minutes. Make sure you are following the instructions mentioned on the pack, which will tell you about the respective development time. Ingrown hair can be a real pain around the bikini area.

Exfoliate 24 hours before you apply Veet and wear cotton underwear and loose clothing post-waxing to prevent ingrown hair from developing.

To maintain beautiful, smooth skin and keep irritation at bay, avoid scented products (like moisturisers), swimming, sunbathing, or tanning beds for at least 24 hours after your bikini line hair removal.