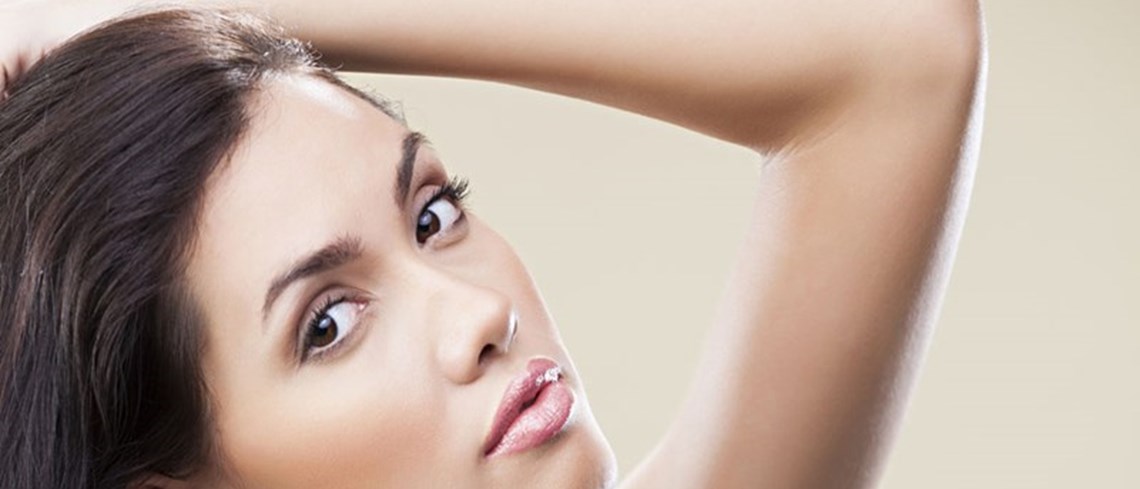 There is a first time for everything, and hair removal is no different. Although it is not a daunting experience, for women who are undergoing the process for the first time, there may be several questions about hair removal. Should you go for waxing or is a hair removal cream better? At Veet, we will help you resolve some of these questions and make the process smoother for you! Once you understand the difference, you can begin by trying Veet's range of hair removal products for best benefits. Here are some ways to safely use Veet hair removal products.
Removing Hair with Hair removal Cream
This is a quick and pain-free way to say goodbye to unwanted hair. The Veet formula weakens hair helping it to easily break loose from the skin. It contains added moisturizers for a skin that is smoother after use. Here is how to use the Veet hair removal cream.
Step 1: Squeeze a handful of the and spread it on your arms and legs or the intended area.
Step 2: Apply it evenly with a spatula to cover the hair fully.  
Step 3: Leave it on for about 3 minutes and scrape it away gently with the spatula.
Step 4: Once this is done, rinse your skin with warm water to wash off any residual cream. 
Removing Hair with Ready-To-Use Wax Strips
Wax strips are recommended when you want to achieve long-lasting results. One of the benefits of regular waxing is that the hair grows back fewer, finer, and softer. Here is how you can use the wax strips effectively.
Step 1: Clean the area you intend to use the wax strip on. 
Step 2: Rub the wax strip between your hands for few seconds to warm the wax before use. 
Step 3: Peel the strip, place it on your skin, and rub it gently in the direction of hair growth. 
Step 4: Immediately pull the strip back and continue using the strip till you have removed all the unwanted hair growth.
Step 5: To finish, wipe the waxed area with the Veet Perfect Finish cloth. 
Veet also brings you comprehensive instructional videos, that will help you feel more confident about how to use Veet hair removal cream. If you're unsure about what is the best product for you, make use of our personalized search tool called Find my Veet. Simply select your desired hair removal result, the area you want to remove hair from, and your skin type (if you know). In a matter of seconds, you will be on your way to getting touchably smooth skin! If you've never used a Veet hair removal cream before, we suggest you start by removing your leg hair. Once you see the results, you can progress to the more sensitive regions, such as the bikini line and armpits. Veet products are specially formulated to give you smoother skin, irrespective of your skin type. Whether you're in need of precision for areas like bikini line or underarms, convenient solutions to fit in with busy days, or smoothness that lasts up to 4 weeks, you'll find a Veet product that suits you and your needs.
Do remember to also check out the myths and truths section which will give you answers to some of the most commonly asked questions. Understand what other users are saying and find some great tips and suggestions too. And once you've tried the products, do let us know your thoughts below on the Veet hair removal cream and what worked best for you!