How to Remove Chest Hair and Why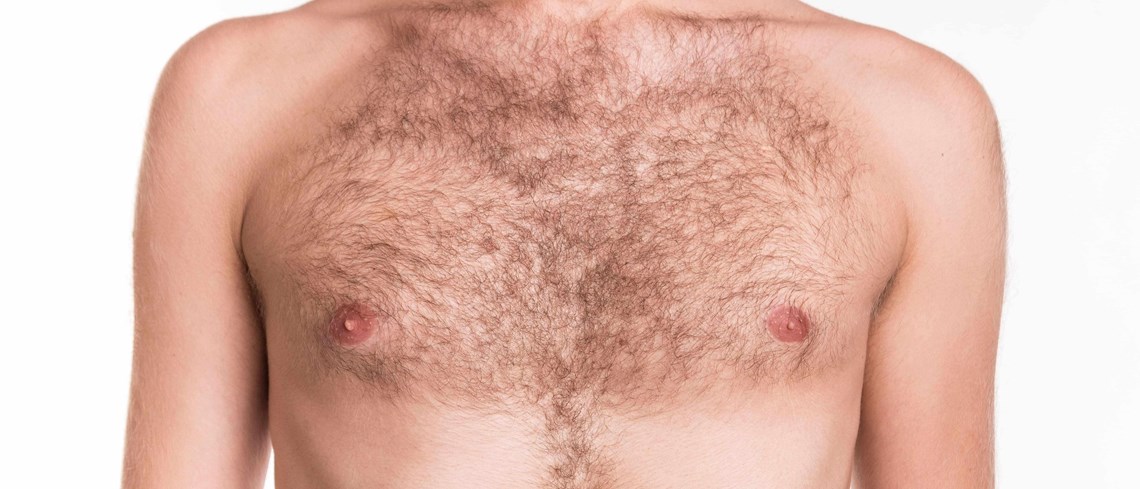 The opinion on men's chest hair removal is divided. Some prefer to sport a hairy chest, while others have traded their combs for the clippers!
The Significance of Chest Hair Removal
Chest hair was and still is a pride factor for some men. However, some prefer a shaven chest. Men, especially bodybuilders and models, opt for permanent chest hair removal for aesthetic reasons.
Along with it being a trend, it also has its benefits. It helps you maintain better hygiene. Chest hair adds an extra layer which traps heat, especially during the summer. It leads to excessive sweating which may cause discomfort or rashes. Also, ingrown chest hair can cause boils. 
Now that you are aware of some common reasons let's take a look at how to remove chest hair.
There are many methods for chest hair removal. We have compared the most common techniques below. This can help you find the best technique suitable for you.
Shaving vs Depilatory Creams
Shaving has been the go-to chest hair removal method for men since ages. All you need is a sharp razor. However, do keep in mind that the hair tends to grow back thicker. As a result, you will have to shave every couple days to keep hair-growth at bay.
Depilatory creams like Veet hair removal creams for men are the perfect alternative for waxing. These creams, when applied to the skin, act on and dissolve the roots of the hair. Removing the hair is as easy as wiping it off with a clean cloth or washing the area. The process is painless, easy and hassle-free.
Waxing keeps your hair growth at bay for longer as it pulls off the hair by its roots.
Experts recommend booking an appointment at a nearby salon for waxing rather than trying to do it at home. Though painful, it gives cleaner results as compared to shaving.
Sugaring is often offered as a more natural and relatively less painful alternative to waxing for manscaping chest. This is because unlike the wax, the sugar does not adhere to the skin, so the irritation is mild. It also does not involve any chemical ingredient and therefore is not harsh to the skin. It often takes a while to get used to hence it is recommended to go to a salon rather than trying to do it yourself.
Laser Treatment vs Electrolysis
If you are looking for advice on how to remove chest hair permanently, you can either go for laser or electrolysis.
Laser treatment uses an intense laser beam that penetrates through your skin and destroys the hair follicles. So the hairs fall off on their own and don't grow back for a longer time. It works better on the chest as the area is more significant.
Electrolysis is a permanent chest hair removal method. A needle-shaped electrode is used in this method to destroy the hair root, so the hair doesn't grow back.
However, every method has its drawbacks. The permanent ones like Laser and Electrolysis are expensive and require multiple sittings, and there is a possibility of side-effects. With shaving there is always a chance of nicks or cuts. Waxing is the most painful amongst the temporary methods. Sugaring is sticky and messy. Using depilatory creams for chest hair removal is perhaps the best solution. Amongst the depilatory creams available in the market, Veet hair removal creams are worth mentioning. All you need to do is apply the cream, wait for 5 minutes and wash it off. The result is a smooth, moisturized, and stubble-free skin. Available in two variants- for normal skin and for sensitive skin, these are dermatologically tested and safe to use. Also, they being compact, can easily fit in your overnight bag. Using Veet hair removal cream is thus safe, easy, as well as a convenient solution for chest hair removal for men.